My Team
When you became my client, you placed your trust in me to help make your vision a reality. I honor that trust with the help of my expert support staff. Together, we make a strong commitment to customer service.
If at any time you have a question, concern or need, please let us know.
My Associate
---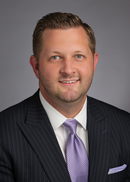 Managing Director/Wealth Management Advisor
---
My Staff
Billie J Ransbottom
Director of Operations
(304) 733-0011
Billie has been with Thomas R. Wilmink II, CLU®, ChFC®, Wealth Management Advisor since February 1, 1990.
Bettina J Hazlett
Director of Client Services
(304) 733-0011